Shopping Cart
Your Cart is Empty
There was an error with PayPal
Click here to try again
Thank you for your business!
You should be receiving an order confirmation from Paypal shortly.
Exit Shopping Cart
DREAMERs Scholarship Applications are NOW OPEN!
https://dreamers.purdueglobal.edu/
APPLY TODAY AT:
https://thedream.us/scholarships/national-scholarship/
TheDream.US has adopted new immigration eligibility criteria! You are now eligible to apply if you came to the country before November 1, 2014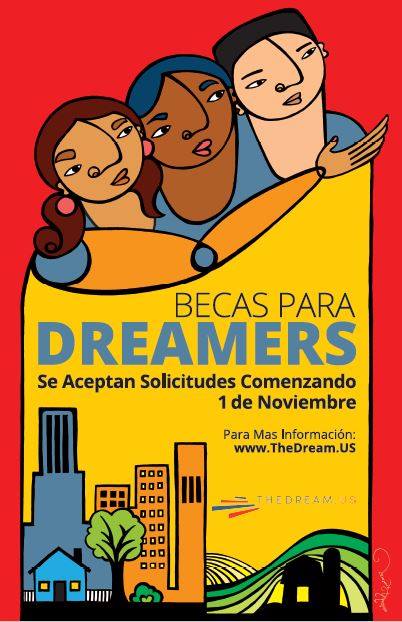 Read Full Post »
Quizás yo no tenga ahora las palabras adecuadas para agradecer a quienes cada año nos dan su apoyo con las donaciones, su tiempo o asistiendo a nuestras actividades.
Me gusta pensar que, con nuestras acciones, por muy pequeñas que sean e insignificantes que parezcan, podemos cambiar el mundo.
 
Así es que, antes de continuar con las publicaciones de todas las distribuciones y eventos, queremos destacar este grupo de personas que afortunadament...
Read Full Post »
The 2017-2018 National Scholarship round opens on Wednesday, November 1, 2017, and closes on March 1, 2018.
The only change in the eligibility criteria is that applicants can have either DACA or TPS OR they may certify that they meet immigration eligibility criteria (that mirror the DACA eligibility criteria).
All applicants must agree that they will apply for lawful prese...
Read Full Post »
 
Por este medio la fundación Ayuda un Amigo quiere hacer de conocimiento general la implementación de un nuevo Logo para nuestro uso oficial.
 
A pesar de su similitud con el logo anterior este tiene ciertas connotaciones que a nuestro juicio representa más las características de las funciones que desempeñamos como fundación,.
 
Descripción del nuevo logo:
 
- ...
Read Full Post »
 
 
Your contribution can help a child's life forever.
 
725 children needs the school supplies needed to continue and/or complete their basic education from kindergarden through 8th grade.
 
2017 Goals is to continue providing the children with the school supplies needed. We are in need of school supplies for 840 children - Just school supplies as follows:
 
Composition Notebooks – 4 ...
Read Full Post »
Nuestra misión
Compartir la capacidad de cada individuo para que podamos mantener los valores, proteger la cultura nacional e internacional promoviendo la educación a través del trabajo voluntario y la lectura.
Our mission is to contribute to children's education and development so that we can uphold our values, protect our culture, promote reading, volunteer work and education to develop world leaders for tomorrow

/